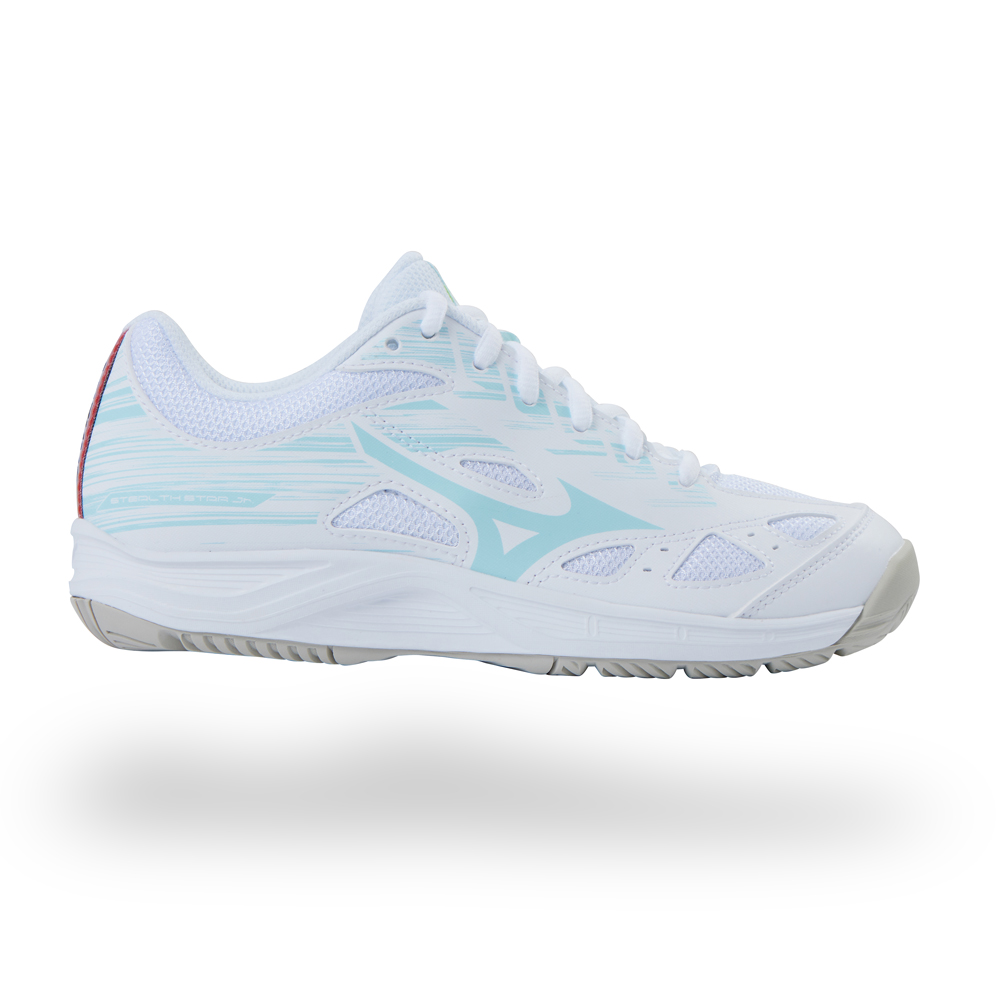 Mizuno Stealth Star White Junior Netball Trainers
---
ORDER IN 54 HOURS 40 MINUTES TO DISPATCH THE PRODUCT BY MON 4 JULY 2022
---
Mizuno Stealth Star White Junior Netball Trainers
The new Mizuno Stealth Star White Junior Netball Trainers are very lightweight, but without compromising on grip and stability. This perfect all-rounder offers junior netball players a soft responsive midsole and good flexibility thanks to smooth bending grooves strategically placed in the forefoot.
Features:
Particularly Lightweight
due to the reduction of rubber amount
Better Flexibility
thanks to smooth bending grooves on the outsole
Full Flat Sole
brings an increased level of stability
Rounded Outsole
enables very smooth heel strikes
Non Marking X10 Rubber Outsole
for indoor and outdoor use
Ideal for junior players who whose feet aren't quite big enough for the senior sizes and their parents wanting quality product without breaking the bank.
Sign up to our newsletter
Receive our latest updates, exclusive offers & discount codes straight to you inbox!