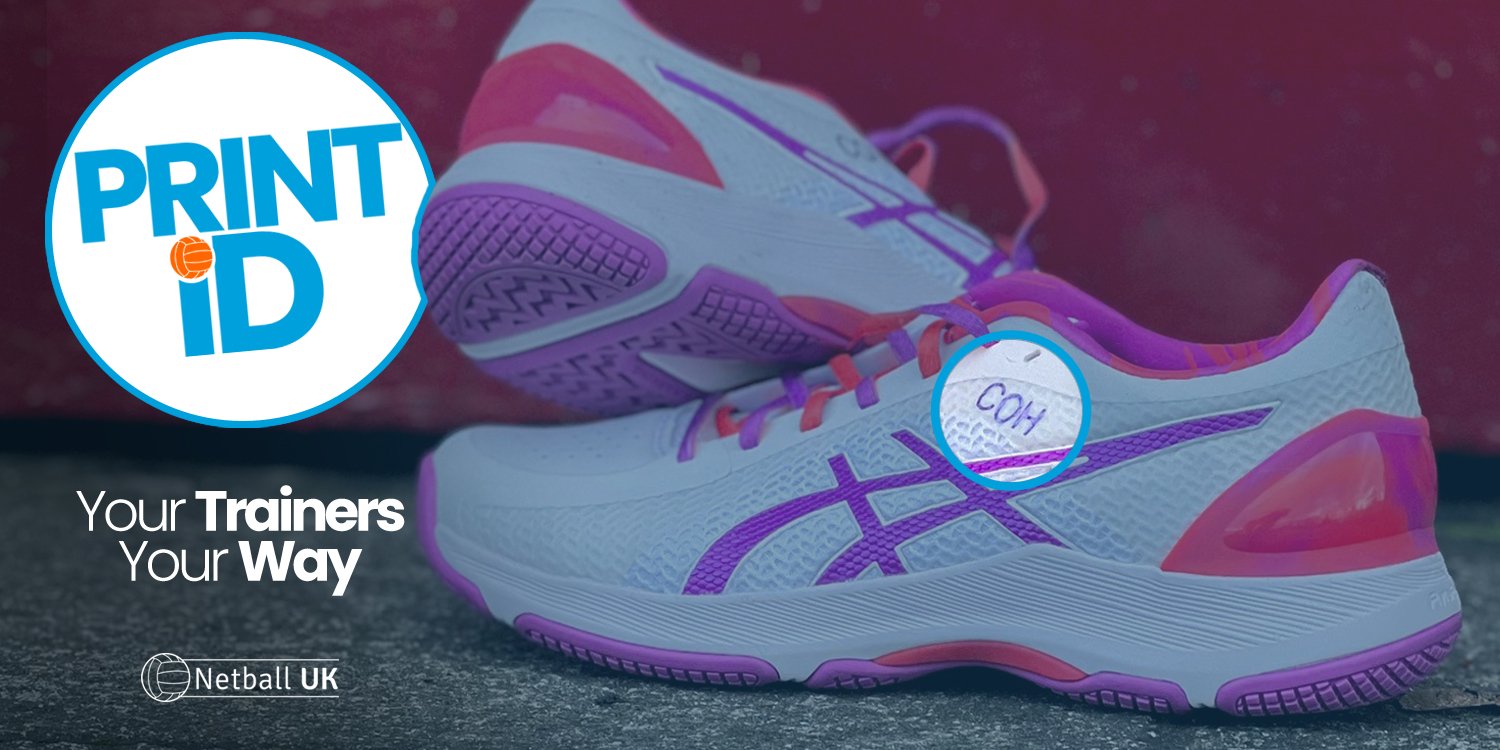 Have Your Trainers Your Way with Netball UK's PRINTiD
Stand out from the crowd and add a personal touch with Netball UK's PRINTiD Service. You can choose any text, number or keyboard symbol you like for example: a name, nickname, playing position or anything special to you.
What Does It Cost?
Netball Trainers:
You can choose up to three characters per trainer for £2.00 in total. That works out at just £1.00 per trainer!
Garment Printing:
You can choose up to 20 characters per garment for £5.00 in total.
How Long Does It Take?
It will take us up to 2 working days to personalise your netball trainers / garments for you. Once we have personalised for you we will send out via the delivery service you have chosen.*
Where Is It Printed?
We've shown on each product the area where the PRINTiD goes. This can be identified by the image with the PRINTiD logo in the corner. We have chosen the prime area for you, unfortunately this cannot be changed.
Returns
As customised goods have been personalised just for you, unfortunately we are unable to offer any refunds or exchanges.
Please note: with regular use, prints may begin to fade over time.
* If your item is part of a club kit shop window the delivery schedule will be as per the terms of this.
SHOP NETBALL TRAINERS, PICK YOUR PAIR & ADD YOUR PRINTiD >>